Asset Tracking IoT-As-A-Service Solution Bundle
Clovity has developed an Asset Tracking bundled solution for clients we call Asset Tracking IoT-As-A-Service (AT-IoTaaS). Our strategy is to make it easier for operators to afford the Asset Tracking technology and create long term solutions with immediate ROI. Our Asset Tracking solution provides all hardware, all software, network connectivity and professional technical support services all for a single monthly price.
We believe that a single provider for hardware, software, connectivity and support can give operators the buying power they need to afford a holistic solution, all while producing positive ROI.
We have partnered with the strongest and most innovative OEM hardware providers to build the Asset Tracking chipsets we need to support our client needs. Clovity's IoT software is integrated to these devices out of the box. Activation of both the hardware and software is automatically kicked off upon powering up.
Our 24x7 tech support will provide support for all aspects of the solution as part of the monthly fee that is paid. This includes chat, live agent and if needed on-site support.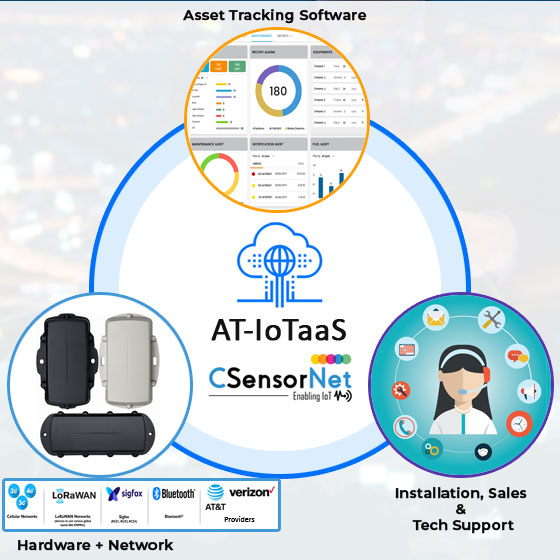 Audience
Whether you are a manufacturer or distributor in a related field or new business start-up or an established enterprise, Clovity's Partner Program blows away the competition. Clovity works hand-in-hand with our Resellers and Direct Consumer to develop relationships that shape the design and development of our Asset Tracking product and our extended Reseller channel. Our Resellers are the driving force behind our local professional sales presence in markets across the U.S. and Canada.
To be a Distributor, Reseller or Direct Consumer of our products, please contact us!
Reseller
Clovity has been an industry leader IoT technology and has served several verticals including Industrial, Smart Cities, Healthcare, Retail and Agriculture to name a few. As a Clovity Reseller, you will have access to our:
Dedicated Product and Channel Tech Support
True "Reseller" Model: own your customer base
Training Materials, Resources and Tools
Private Label Options to build your own Brand
Proven Best Practices in IoT
Marketing Design Assistance
Private Label Options
"Disruptive" Pricing that keeps you competitive with your customers
Reseller Advisory Board that helps shape future product development
Expert Guidance on product bundles and options for complex architectures
Direct Consumer
If your company is interested in IoT as a Service, let Clovity help by assessing your needs from a hardware, software and connectivity capability perspective. Our no-upfront pricing models make it easy to start your company down the path of greater efficiency and making decisions based on quantifiable data. Our competitive bundle pricing won't break the bank and allows for an easy entry into the solution for small, medium and even large companies.
Our Expert IoT solutionists can quickly match your asset tracking needs with the right devices that can be battery powered or hard wired. Our team of asset experts can also provide demonstrations of our Asset Tracking analytics. Whatever your asset tracking needs may be, Clovity has the answers all under one umbrella for a single monthly price. No more multi contract providers or multiple support 800's we provide it all.
Clients also have our 24x7 tech support as well as our Client portal where additional support for Account level information, replenishing trackers, ordering accessories and even chat live with a representative.
Versatile and Rugged Device Range for tracking non-powered assets of all shapes and sizes.
Up to 10 years of battery life
Industry Leading Reliability
Easy to install and conceal with no hard-wiring
User-replaceable batteries
LTC options for increased battery life and temperature tolerance
Tough and waterproof IP67 rated Housing
Built-in Battery Life Monitoring
High G-Force Detection
3D Accelerometers for Adaptive Tracking
White-Label Ready
Powerful OAT Device Management to manage, monitor, configure, debug, update and reboot devices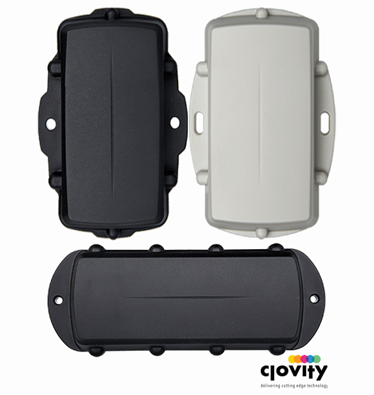 Solutions
Rental Equipment and
Tool Tracking
Tools and equipment are major investments for contractors and construction businesses. The ability to accurately track these assets, which move around quite a lot is important and can save both time and money. Avoid project delays and unnecessary purchasing by cataloging your inventory and assets with barcodes, reporting on tool usage, and making everything easy to track with our Asset Tracking systems.
Our equipment tracking solution reduces tool replacement costs with its real-time tool tracking and timestamp functions. By establishing a digital audit trail for all your assets, you can effortlessly track who has what equipment, when it was checked out, what tools are available/reserved, and when tools are due to be returned. This is an important aspect of proper asset management that will streamline operations and efficiency
Key Construction Tool Tracking Benefits
Increased accountability and control.
Maintain maintenance, repair and calibration schedules.
Instantly know where items are located.
Always have the right amount of consumables.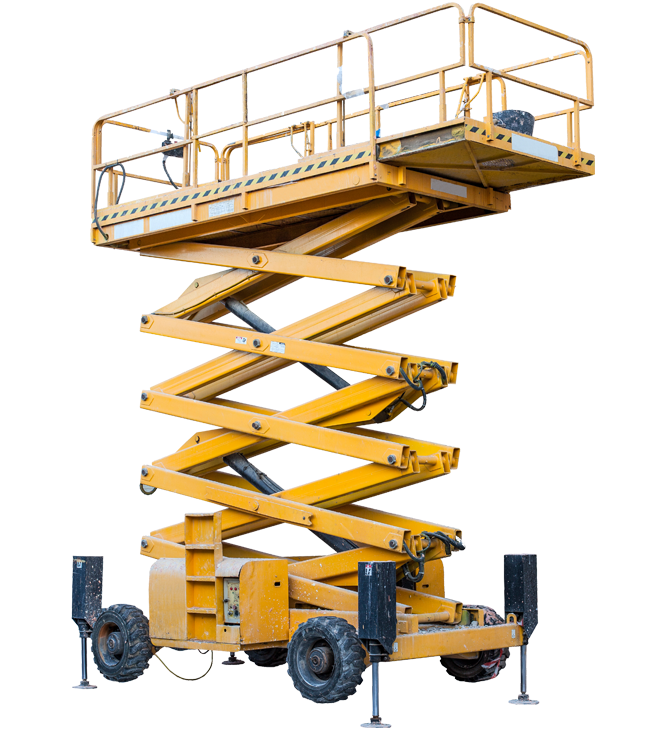 Eliminate data entry errors.

Account for borrowed, damaged and misplaced equipment.
Create custom barcodes and Catalogs.
Mobile Construction Management of high value and heavy equipment.
Manually taking inventory can lead to inaccuracies such as miscounts and be time consuming as well, especially when you are in the field. Clovity's Asset Tracking Mobile App for rugged, dedicated barcodes scanners, as well as Android and iOS devices, enables you to easily monitor high value and heavy equipment and manage data wherever your work site is.
See all your valuable assets alongside your vehicles using a GPS tracker for heavy equipment. With better visibility and in-depth reporting, you can find cost-effective ways to manage your construction site and reduce downtime.
Using a single view, Managers know where trailers and containers are located, where they've been, and which are in use or empty. Find lost equipment and help improve trailer utilization by relocating assets quickly-avoiding unnecessary collections or loss of asset claims.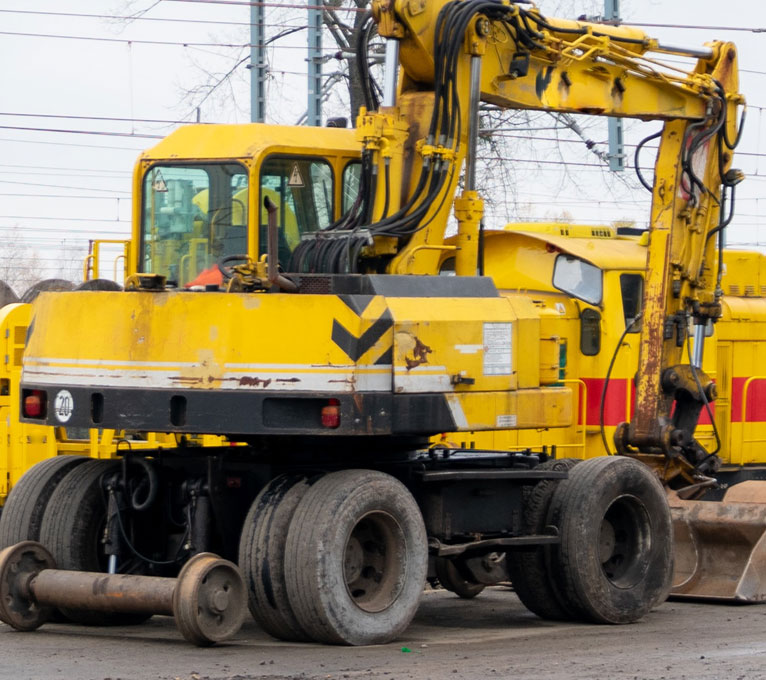 Solutions
Optimizing Health and
Predicting Failures
Improve asset reliability with condition-based maintenance based on asset health insights from operational data and analytics.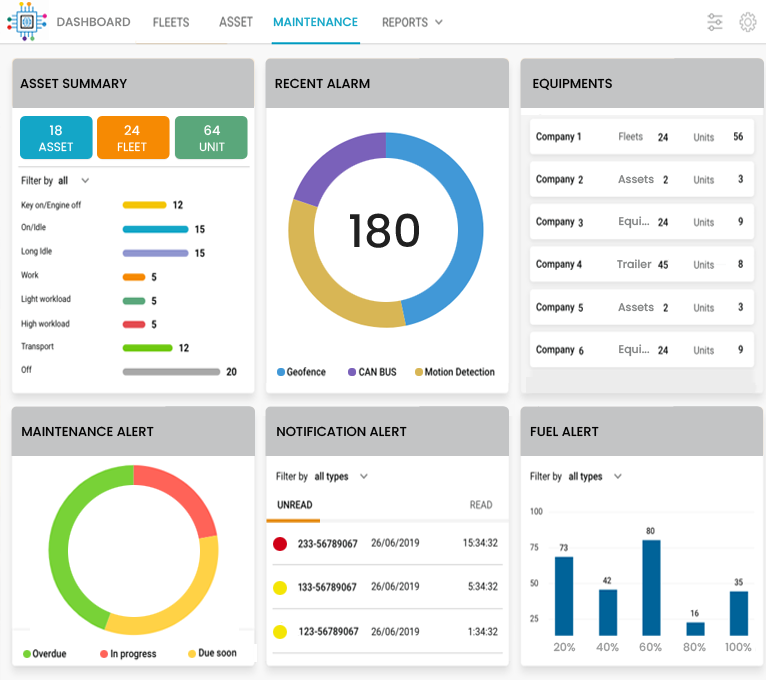 Optimize asset health and predict failures while extending the useful life of your assets.
With Clovity's solution, companies can also view maintenance history and or based on key performance indicators, predict when assets will need maintenance.
Companies are moving towards condition-based maintenance to:
Reduce unplanned downtime and risks
Reduce maintenance costs
Extend asset life
Increase production output
Improve asset utilization and availability
Solutions
Warehouse Equipment
Asset Tracking
We Provide the tools to protect and extend the lifespan of your warehouse assets.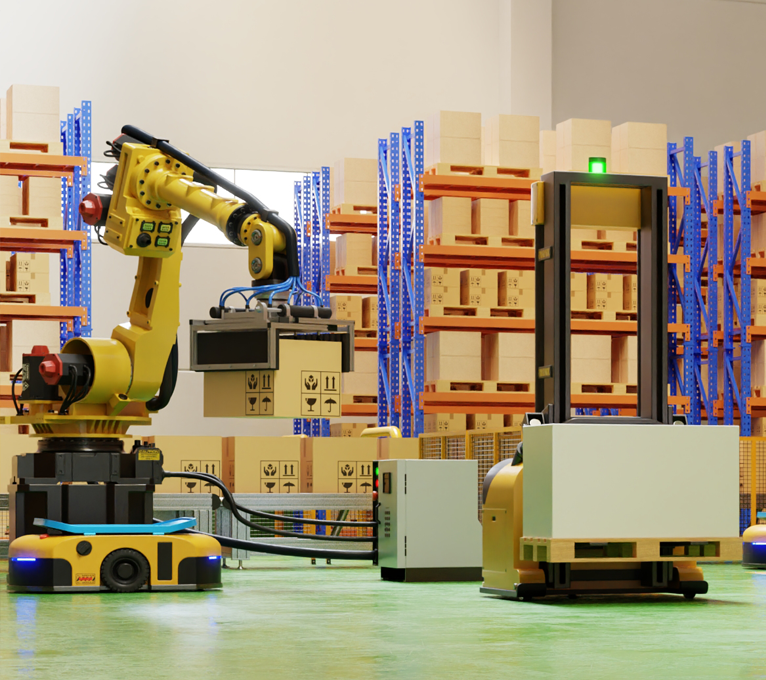 Clovity provides the tools to protect and extend the lifespan of your assets. Clovity's software technology minimizes risk and liability – protecting your assets, reducing fleet maintenance costs and improving productivity – thereby streamlining your service and maintenance scheduling. Clovity is your partner in maximizing asset utilization and lifespan..
We track many different types of asset to help you find them when you need them and get more out of your valuable assets such as:
Dock Boards and Plates
Gravity Roller Conveyor
Dock Seals and Shelters
Automotive Conveyors
Service Carts
Pallet Jacks
Cranes, Hoists, and Monorails
Forklifts
Strapping and Banding Equipment
Packing Tables
Stretch Wrap Machines
Hand Trucks and More
Solutions
Asset Analytics powered by

CSensorNet Platform
Engage our solution specialists and let us help you realize your vision utilizing the power of Clovity's CSensorNet platform.
Clovity provides operators an edge over their competitors, allowing them to have better control and understanding of their assets with the use of telematics data and our easy-to-use CSensorNet platform.
Use our API with your telematics and asset data to integrate with your management systems and third-party services. There's no end to the possibilities, including advanced routing and scheduling, specialized mobile applications, cameras and more. Engage our solution specialists and let us help you realize your vision utilizing the power of Clovity's CSensorNet platform.
Using a single view, Managers know where trailers and containers are located, where they've been, and which are in use or empty. Find lost equipment and help improve trailer utilization by relocating assets quickly-avoiding unnecessary collections or loss of asset claims.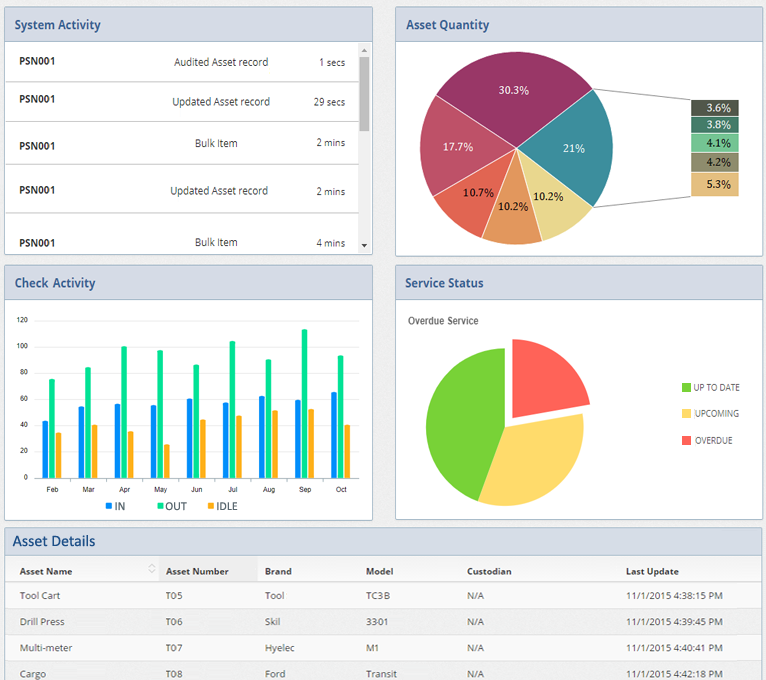 Hardware Deep Dive
Our range of versatile and rugged low-power Asset Tracking devices are trusted globally to outperform with industry-leading battery life, powerful device management tools and flexible integration options. Devices includes extensive range of GPS and IoT devices for all tracking applications with Global Cellular (2G, 3G, 4G LTE Cat-M1 / NB-IoT, LoRaWAN®, Sigfox connectivity. Our devices have Industry-leading performance with uncompromising engineering – from R&D and prototyping, to best-in-class components, firmware, software and housing.
Analytics
Real Time Dashboards and Reporting Powered by AI/ML.
Manage all assets with a simple, easy to use application. With Clovity Analytics find assets quickly, understand their utilization factors, see clearly any maintenance issues or recommended preventative maintenance, monitor authorized usage, provision and deprovision assets and track the status including GPS of all assets.
Smart Dashboard
Map & List Views - View all assets individually, in a group or part of a hierarchy all in a single view including location breadcrumbs and address mapping.
Alarms – View any real time alarms that breach protocols or policy like geofencing, temperature or run time.
Actions and Notifications - View the number of actions and detailed notifications for across assets and rolled up into an Operational dashboard.
Filtering – Add filters to drill down into granularity about an individual asset, group or hierarchy of assets.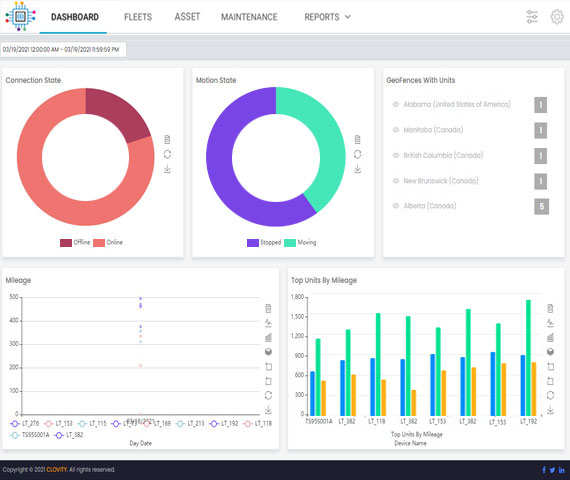 Smart Administration
Devices – View individual, groups or hierarchy of all assets in a single view
Geofences – Establish boundaries for your assets and receive alerts or notices if breached.
Customers – Track all customers owning or leasing your assets.
Users – Manage access by users and factor authentication.
Alarms (e.g. Temperature) – configure alarms based on several categories like, temperature, geofencing, engine starts, maintenance records etc.
Actions & Notifications – Configure notifications like emails or SMS messaging for warranty expiration notices, damaged assets, or renewal / replenish notices.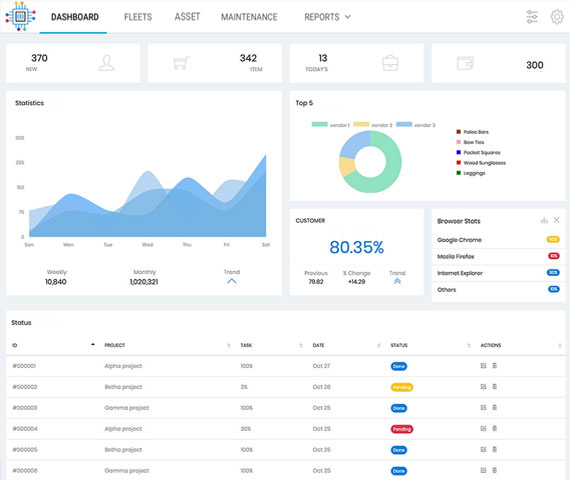 Smart Reporting
Standard Operating Reports – Providing tactical and real time usage, maintenance, power on/off, health of assets under management and several other daily Operational drivers of asset tracking and management.
Easy to read User Interface for mobile and web application – Configurable dashboards (graphs, historical tracking, alerts/notifications) by roles in your organization to align with daily visibility.
Notifications – Receive real-time emails or SMS notifications for breaches in standards or policies, include workflow to lower excepting handling and automate steps for resolution.
Analytics / Data visualization – Receive business valuation on analytics like Utilization ROI, Predictive Maintenance costs, Warranty Expiration costs, Cost trending analysis and several other pre-configured KPI templates.